Harrows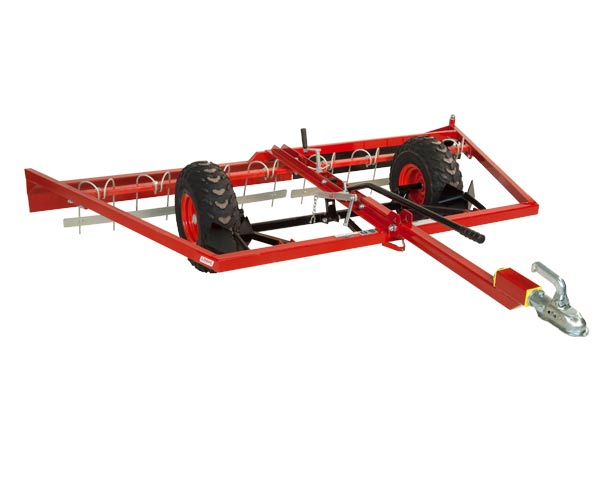 Surface Grader PG250
The Logic Surface Grader or Menage Grader is quick and efficient at grading the manége, levelling any surface material, whether it be simply sand or one of the more sophisticated, softer compositions such as rubber chip.
The optional bar of tines works deeper into the surface than the main levelling blade mixing and aerating the components. This is essential for rubber chip and bark surfaces but also beneficial for preventing compaction on any sand based surface.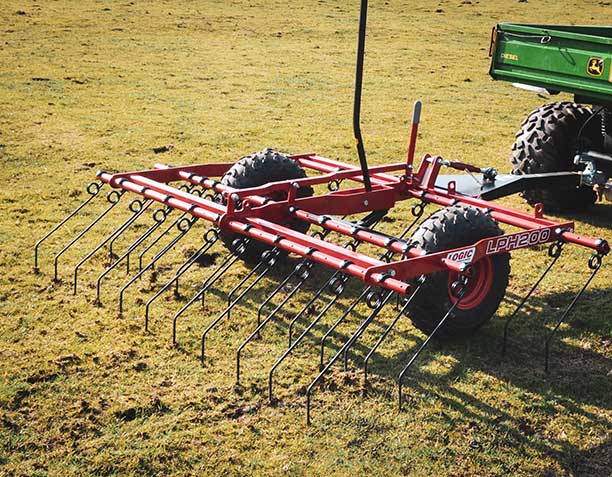 Pro-Harrow LPH (Arena)
The strong 'tilling' action of the Pro-Harrow allows it to be used on arenas and all-weather gallops to dress the top surface and re-blend the components of a composite surface (such as sand/rubber chip).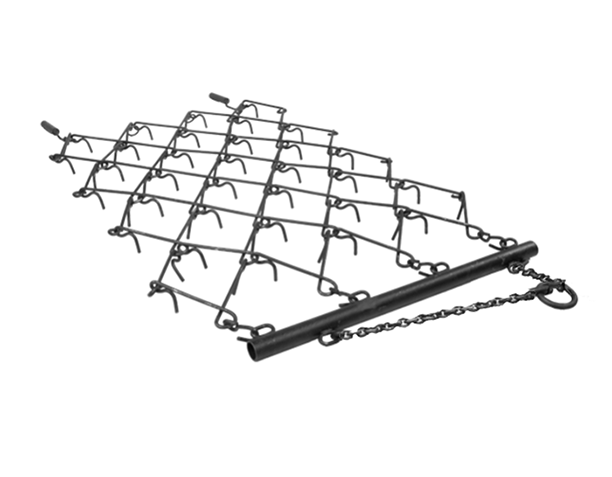 Chain Harrow
The CH100/CH200 are standard chain harrow webs which have 4ft (1.2m) or 6ft (1.8m) widths respectively. As with all Logic products, these chain harrows are strongly made and perform a simple, no-nonsense task behind a suitable towing vehicle.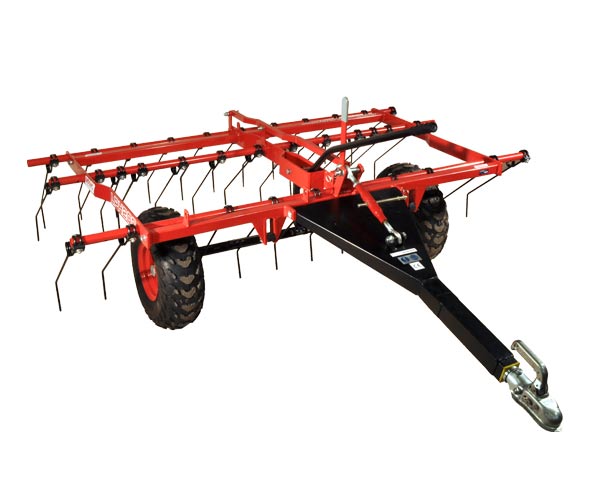 Pro-Harrow LPH (Paddock)
The strong 'tilling' action of the Pro-Harrow enables extremely effective removal of moss and thatch from grassland areas as well as managing the surface of arenas and all-weather gallops.
When using a harrow on grassland, the dead grass is removed and as the soiI is scarified, it stimulates the growth of healthy new grass – this process also helps when reseeding.