Foreman 520
The All-Around Work Horse
Big loads, long days - no problem. The Honda Foreman is built to deliver solid handling and powerful performance with renowned durability, whatever the conditions. The Foreman models feature longitudinal mounted OHV liquid cooled 4 stroke engines, electronic fuel injection, electric start, switchable 2/4 WD with Traxlok and full differential lock, double wishbone front suspension, dual hydraulic front disc brakes, 12V external socket. 14.7 litre fuel tank (reserve 4.9L).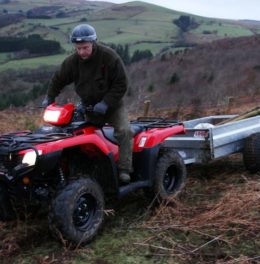 High power vision
Ready for whatever you're doing, the Foreman's triple headlight system uses a single 45-watt upper bulb and dual 30-watt lower bulbs with multi-reflector lenses for optimal light distribution, plus an LED brake light/taillight for improved visibility.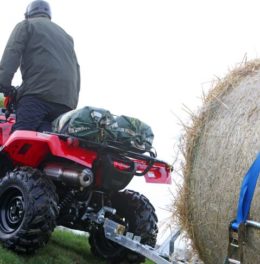 Switchable 2/4wd for go-anywhere traction
TraxLok® lets you easily select 2wd or 4wd. 2wd gives lighter steering on flat ground while 4wd maximizes traction when you need it. The Electric Shift Program (ESP) allows the rider to shift gear at the touch of a button. A handlebar-mounted control switches the transmission between ESP and automatic operation and a column-style shift lever lets you easily select Drive, Neutral or Reverse.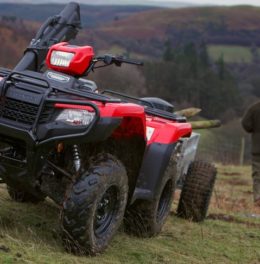 Fuel injection
The PGM-FI fuel injection system – with 36mm throttle body – provides instant and crisp throttle response, consistent performance at altitude and hassle-free cold-weather starting.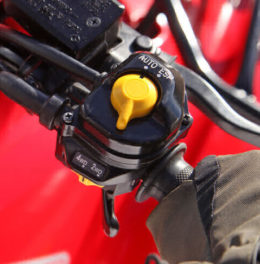 Wide gear ratios
The working day can bring many challenges. Five forward gears, including an ultra-low first – plus reverse – mean you've got plenty of pulling power. true engine braking also helps maintain control.
There's a foreman for every job
foreman