Paddock Sweepers and Yard Cleaners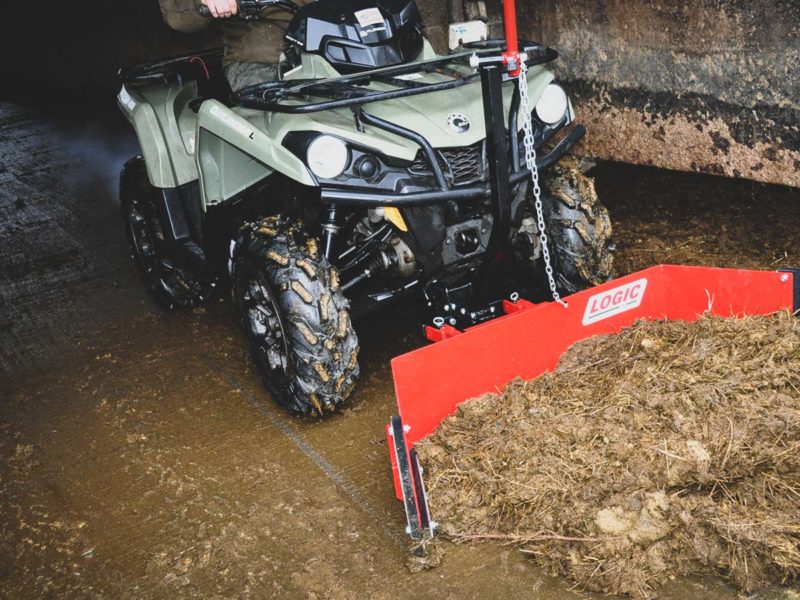 Yard Scraper S210
The S210 ATV Yard Scraper is a System 20 attachment and is designed to quickly and easily clear farmyard muck from yards and floors in cow sheds, poultry and pig units, animal houses and cubicles.
Robust construction includes a one-piece, heavy duty steel blade with replaceable rubber bottom blade and wings.
The 1.3m width makes the S210 manoeuvrable in confined spaces such as cubicles yet large enough to clear wider areas efficiently.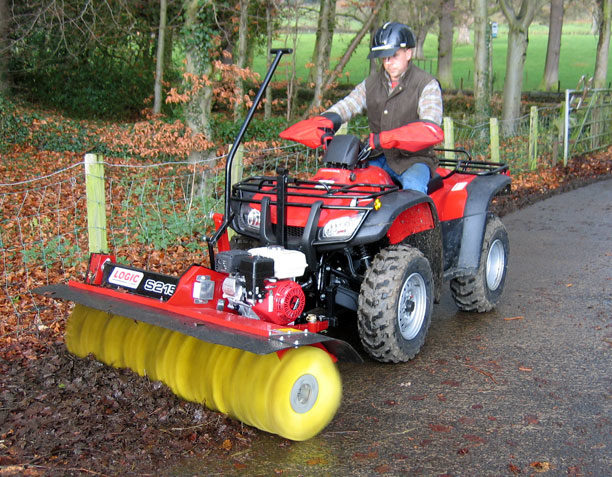 Power Brush UTS215HR
The Logic UTV Power Brush has a 1.68m rotating brush which is mounted onto a chassis that fits onto the front of a UTV.
The accurate brush height control is easy to set with a fine threaded height adjuster which means that brush wear is kept to the minimum. The standard unit is fitted with an electric lift raise/lower facility which allows the operator to place the brush in and out of work from within the cab via the wired remote control box.
The brush can be used straight or at varying angles to the left or right. This facility is also operated from the in-cab remote control box via a second electric ram.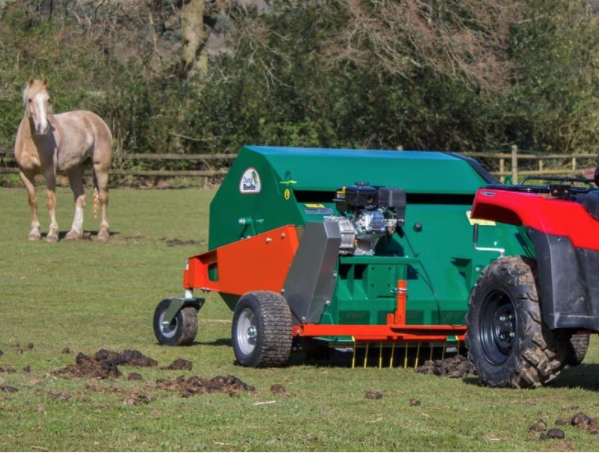 MTX-120-E DUNG BEETLE PADDOCK CLEANER
A versatile paddock cleaner for private horse owners, zoos, equestrian centres, riding school, alpaca farms & much more. The Wessex Dung Beetle is an easy to use yet effective machine. The Wessex Dung Beetle MTX120-E is powered by a 5½ hp Loncin petrol engine, and drive is transmitted to the rotor via twin drive belts. A centrifugal clutch allows the operator to engage/disengage the rotor brush from the seat