Safety & Comfort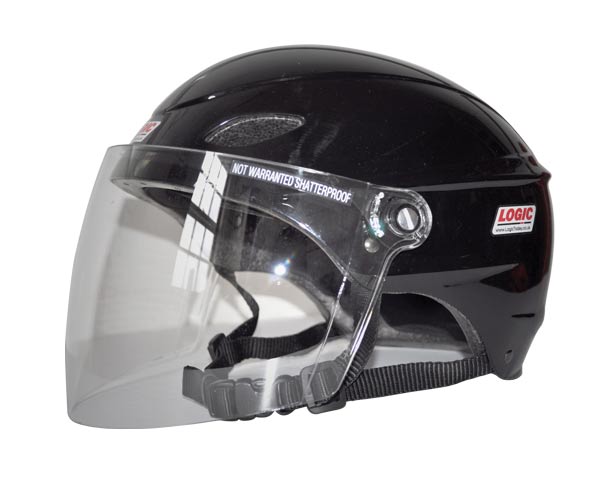 ATV Safety Helmet
The Logic quad helmet is designed to be comfortable and lightweight, keeping the ears exposed, unlike conventional motorcycle helmets. This allows the user to hear clearly and be aware of what is going on. It also enables the easy use of a mobile phone. Two shell sizes are available, 54-57cm (small/medium) to 58-62cm (large/extra large).  Both helmet sizes come with a set of pad inserts to ensure the correct fit.
ATV032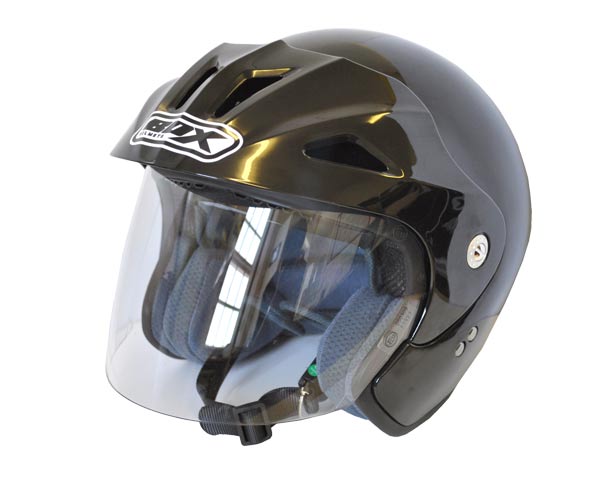 ATV Crash Helmet
Recommended  for leisure use or for children, this open-face design with peak and raise/lower visor is a great alternative to our custom designed ATV safety helmet. This design of this helmet means it is considerably heavier than the ATV quad helmet and as with a conventional motor cycle helmet, hearing is significantly impaired.
ATV034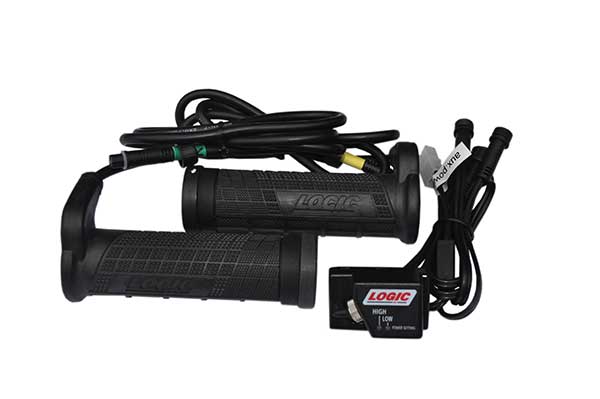 Heated ATV Grips
Logic Heated ATV Grips have been specifically design for utility ATVs to provide warmth and comfort to users in conditions ranging from mild chill to very cold.
The kit includes all required parts to mount on a wide range of ATVs. Comprehensive fitting instructions are included.
Once fitted, these Heated Handlebar Grips are simply connected to the ATV electrics either direct to the battery or via the ATV ignition to provide welcome warmth when required.
Switch unit provides Off/High/Low setting to cope with varying conditions.
ATV049L2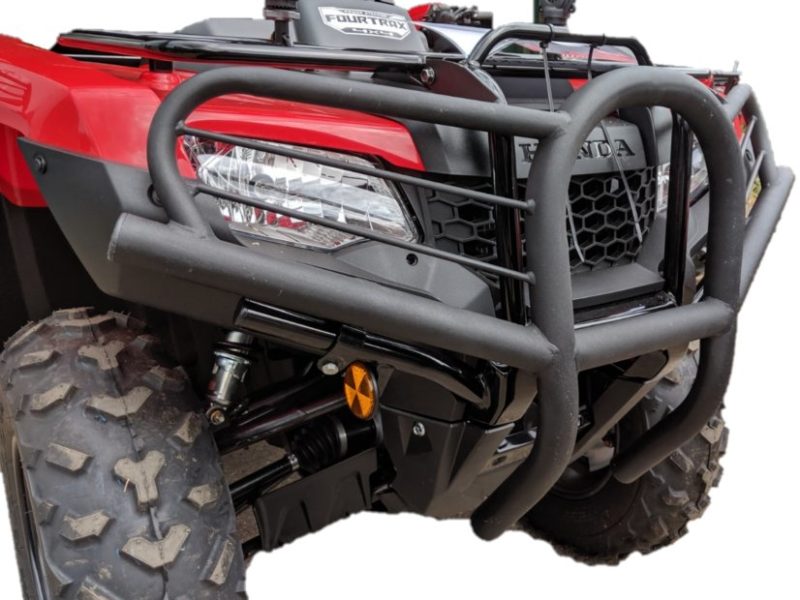 ATV Hyper Bumper
Powder coated and protects lights & fittings against damage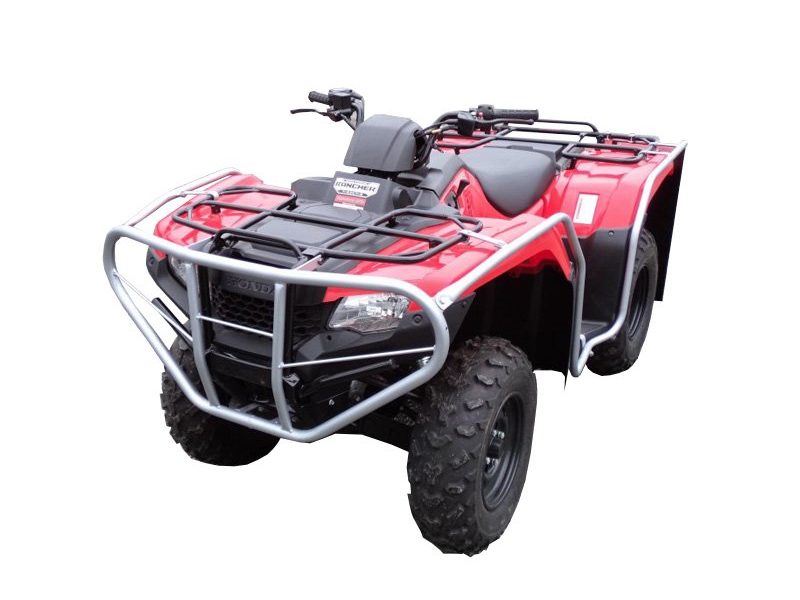 ATV Bull Bar Kit
Designed primarily for agricultural / farm use but Bull-Bars are equally useful for a whole range of other activities such as hunting and horticulture. Galvanised and strong offer protection to your machine whatever the job.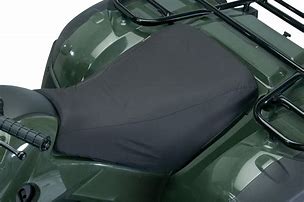 Seat Covers
Protects a new seat or revamps a worn one
Various sizes available.
ATV Windscreen
This ATV Windscreen deflects the worst of the weather and provides welcome shelter from wind chill.
Handlebar fairing also acts as brush guard.
ATVXXX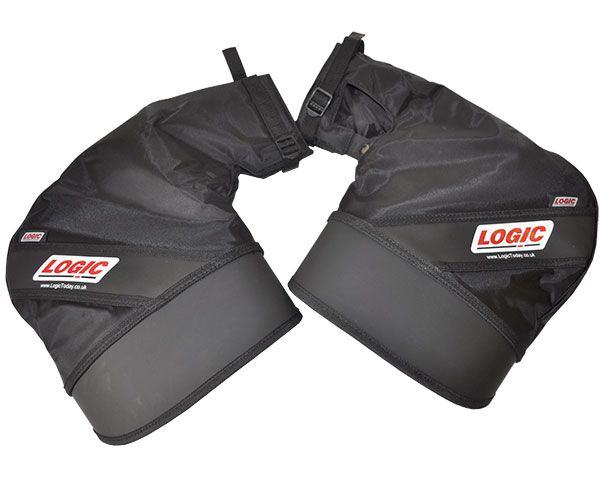 ATV Handlebar Muffs
These ATV Handlebar Muffs ATV005 are high quality ATV handlebar gloves which protect the hands from wind chill, even in the summer months.
They also help as a 'brush guard' when in dense vegetation.
ATV005